Coming Soon: Bible study classes & programs to support our 2023-2024 Spiritual Theme
Check back soon for information!
Rise Above It - Part 1 January & February, 2023 - Part 2 January & February 2024
"Rise Above It" - Spiritual Development Through the Ten Commandments
This spiritual growth program, developed and refined over the years by a New Church minister and his wife, is a spiritual guidebook for modern daily life.  This practical, inspiring program shows how each commandment occurs in all the major world religions and how we can apply it to our own modern daily lives.  Fascinating, thoughtful comments and stories from years of participants in many walks of life are included.
The first part of this 6-week program ran from January 22nd - February 26th, 2023. Participants can join a small group, or follow along on their own with daily readings and weekly Sunday services. The daily readings are from the book "Rise Above It" by Ray & Star Silverman. Available for $10 from the Oak Arbor front office.
This program will continue in winter of 2024, with a focus on the second table of The Ten Commandments.
Contact us for more information
New Church 101.
What is the purpose of life? Who is God? Is life eternal? If there is a heaven, how do we get there? Does life get better than this?
The core teachings of the New Church do provide some really wonderful and satisfying answers to these questions. Perhaps more important than the answers themselves, however, is the attitude we have in seeking them. In the New Church, we endeavor to seek truth for the sake of truth, and good for the sake of good, asking the Lord to help us maintain an "innocent" state of mind. True innocence is defined by our willingness to be led by the Lord.
Would you like to learn more about the New Church and its core teachings? hen consider signing up for the six-week introductory program! Whether you are brand new to Oak Arbor, or have been around for years and want a refresher, this program, and companion workbook provide for an engaging and satisfying exploration of the New Church system of theology.
These classes have ended for 2021-2022. Please contact Pastor Alan if interested in future classes.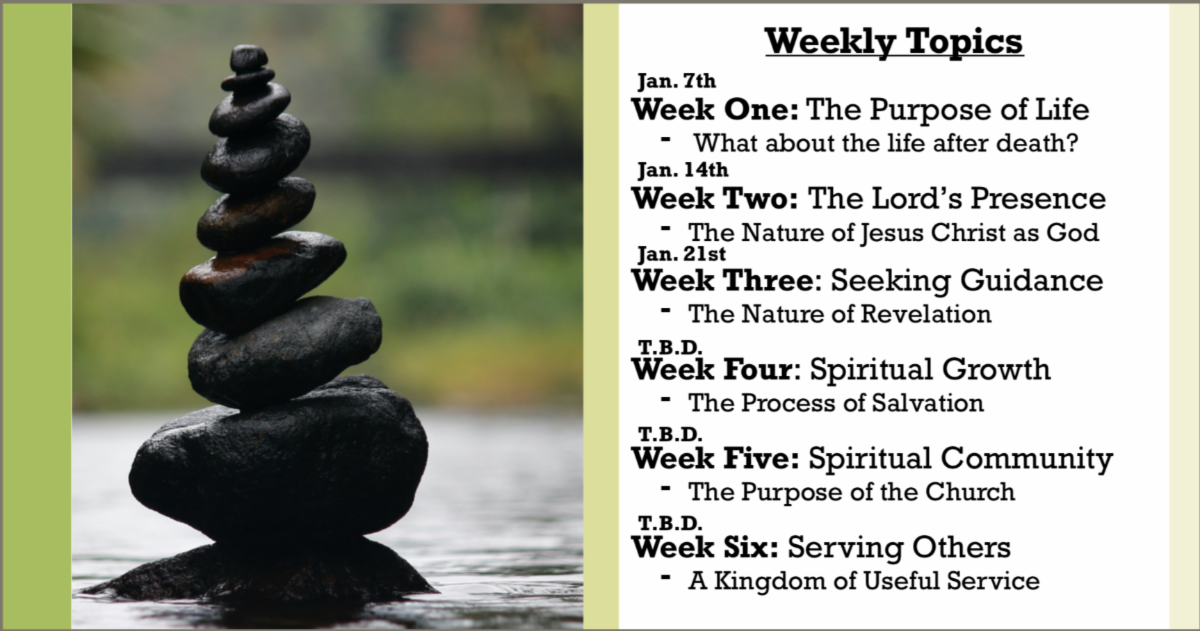 "When You Pray" Journey Program
"When You Pray" 
A 4-week Small Group Journey Program.
This took place January 23rd - February 20th, 2022 
If you'd like to work through this on your own, you can download the workbook and watch the services below.
Program Description
Jesus said: "When you pray, go into your room, and when you have shut the door, pray your Father in Heaven who is in the secret place." (Matthew 6:6)
There is an interesting assumption when Jesus said this just before teaching His disciples the words we call "The Lord's Prayer". By saying "when you pray" He assumes that we are praying. Do you pray? Regularly? Mornings and evenings, and at meal times? When you pray, what is your practice of prayer like? Does it help? 
If you are like a lot of people, prayer is something that you know is useful, and you do it sometimes, when you remember or are reminded, but most likely the full purpose and use of prayer remains a bit mysterious. Prayer, however, is one of the most important things we can do for our spiritual life and emotional stability. Prayer is a very powerful and necessary part of our reformation and rebirth, and one of our greatest tools in caring for our neighbors. 
"When You Pray" takes a deep dive into the Lord's Prayer as Jesus taught it, and on what His Word teaches us about prayer and how to pray, and it seeks to help participants establish a meaningful practice and habit of prayer.