"The Human God" Easter Services - Sundays until Easter 2023
American Red Cross Blood Drive - Monday, April 10th, 2023
Youth Group "Kindling" - Sunday, April 16th, 2023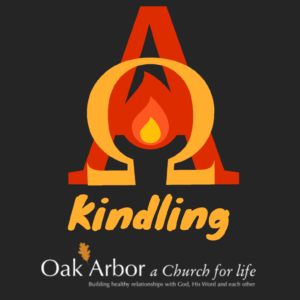 Pancake Breakfast Fundraiser - Sunday, April 23rd, 2023
Enjoy a hot breakfast before church! Please join us in the Social Hall from 9:30 - 10:15 AM. 
Pancakes, scrambled eggs, sausage, coffee, and juice will be served.
Oak Arbor School's 4th-8th graders will be your hosts. They are raising money for field trips. Please make a donation in the basket as you arrive. Thank you!
Youth Group Social (for 7th-12th grade): Sunday, April 30th, 2023
Youth Group Socials (7th-12th grade)
About once a month or so, we will have a Youth Group Social event. This will be open to 7th-12th graders and will involve some kind of fun group activity (bowling, movie night, etc.)
The next Youth Group Social will be on Sunday, April 30th. Details to come!